Wardrobe Remix
Strapless Dress

Here is a perfectly lovely strapless dress. There's nothing wrong with it; it's quite cute. It's a bit generic on its own, though. I look like I'm just going to a school dance or something. By itself, it just doesn't stand out. However, with some additions to the outfit, you can create three very different looks with this one dress.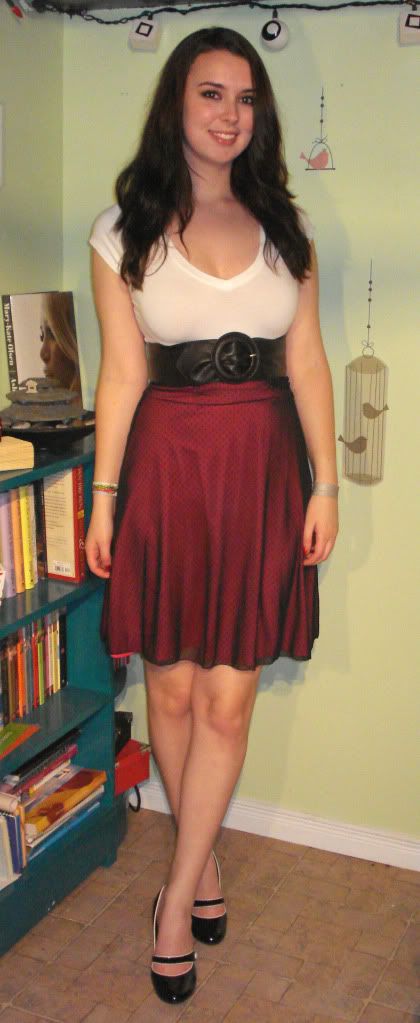 Edgy

By adding a black vest, black belt and black peep-toe shoes, you can take this dress from pretty to a little edgy. Lots of long necklaces and bracelets would go well with this look.
High-Waisted Skirt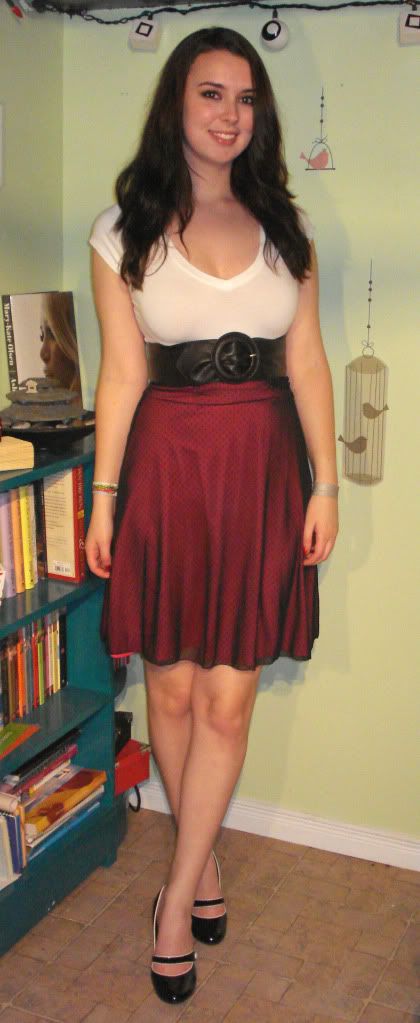 By folding down the top of the dress, you can create a high-waisted skirt. The white v-neck t-shirt, wide black belt, and mary janes make this outfit a little preppy and more classic.
Rock It Out

A strapless dress can be used underneath a shorter dress (or, in this case, a long, loose tank top) to create more length, texture and color. By adding the black loose tank top and biker boots, I made this look more rocker.