Faux Frames
I love glasses. I've said this before, and I'll say it again; I just have a face for glasses. Almost every style of glasses and sunglasses look good on me. I love wearing glasses, but somehow I'm the only one in my family (immediate and extended) that has perfect eyesight and absolutely no need for glasses. So, for now, I just have to fake it with all of these faux frames.
Tortoiseshell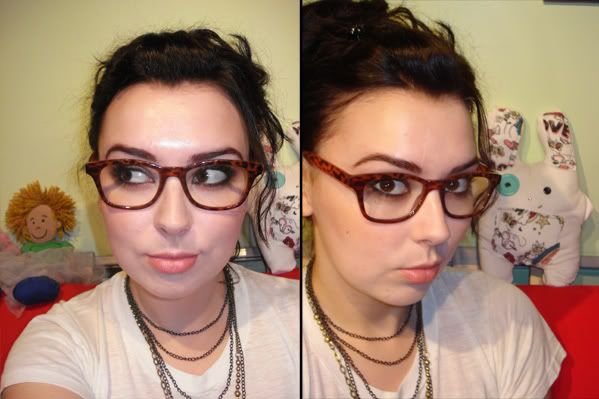 These are my new favorites. They're like the classic nerd frame shape, but smaller and more rectangular, which makes them less ridiculous and more wearable. I just love how they look on me, I wish I could wear them all the time.
Horn-rimmed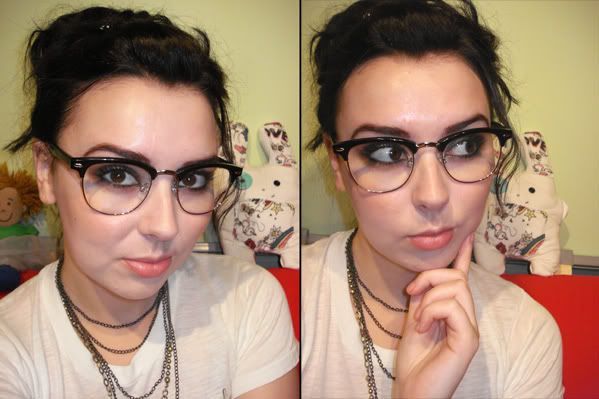 I've wanted these for a long time and I was so happy and surprised when I saw Le Chateau still had them. Technically, you can call them horn-rimmed frames, but I like to think of them as 50's nerd glasses. They're just so adorable and retro and ridiculous.
Nerd
These are good old classic nerd frames. I had two of my film school friends use these frames for their nerdy characters in their films. Everyone likes to look like a nerd sometimes.
Giant Grandma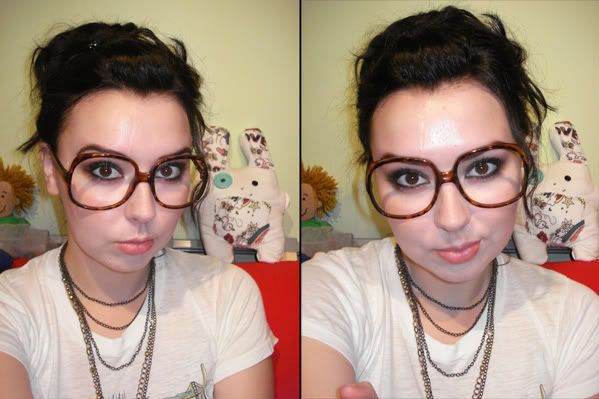 These are sunglasses from Dollarama that I popped the lenses out of. I originally bought them to pop the lenses out and make yarn frames, but when I tried them on they were so adorable and funny I kept them for myself. I did eventually go buy more to make yarn frames, to sell on Etsy. I think they look like giant frames that old ladies wear.
Rectangular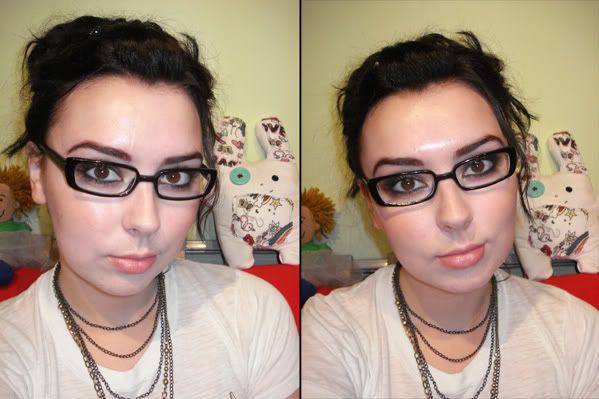 These are my most plain, acceptable frames. They aren't ridiculous in any way. I just wanted to look like I wear glasses all the time.
Granny
These have a great story behind them. Down the street from my high school there was an optometrist with a really cool store. I'm talking bright colors, half a car sticking out of the wall, just totally nutso. Whenever my best friend Kim needed new frames, we would all go with her to help her pick out frames. And, of course, I would try on lots of frames, too. I tried on these silly little granny/Harry Potter frames for a laugh. I thought they were totally cute. The optometrist, Grant, said "You know what? No one is ever going to buy those, they've been here forever and they're totally out of style. You can have them." Score! Eighty dollar frames for free! I had to get the brand name off the one lense with nail polish remover, which make the lenses all blurry (it took off the coating), but I only wear them for a laugh, so they don't need to be nice clean lenses.