Birthday Week: Part One
It started with a surprise!



I didn't tell Kim what we were doing, I just told her where to drive. When we parked she was all confused. "We're going to a unisex studio?" And then I showed her the pictures I had printed out of the haircut I wanted. [Shannyn Sossamon is always my short haircut inspiration. She's had so many great short hairstyles.]

Kim was all shocked and surprised and I was just sooo excited! She stayed pretty much in shock the whole time I was getting my haircut.

Last photo of my long hair! And you can't even really see it. :S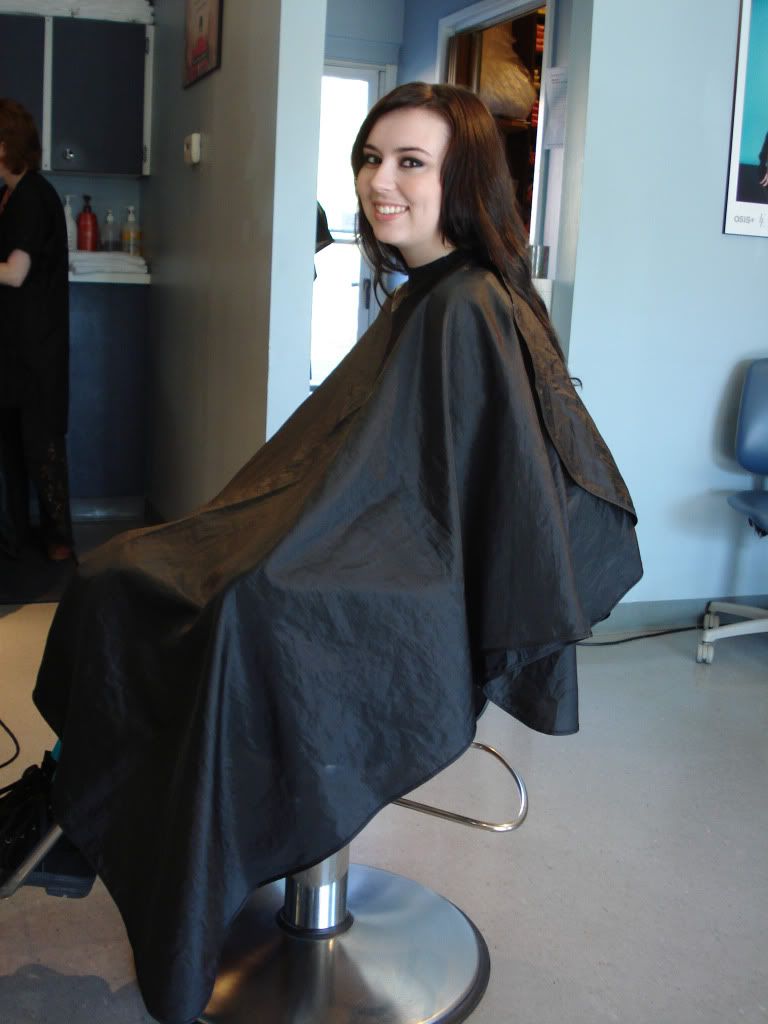 The first big cut!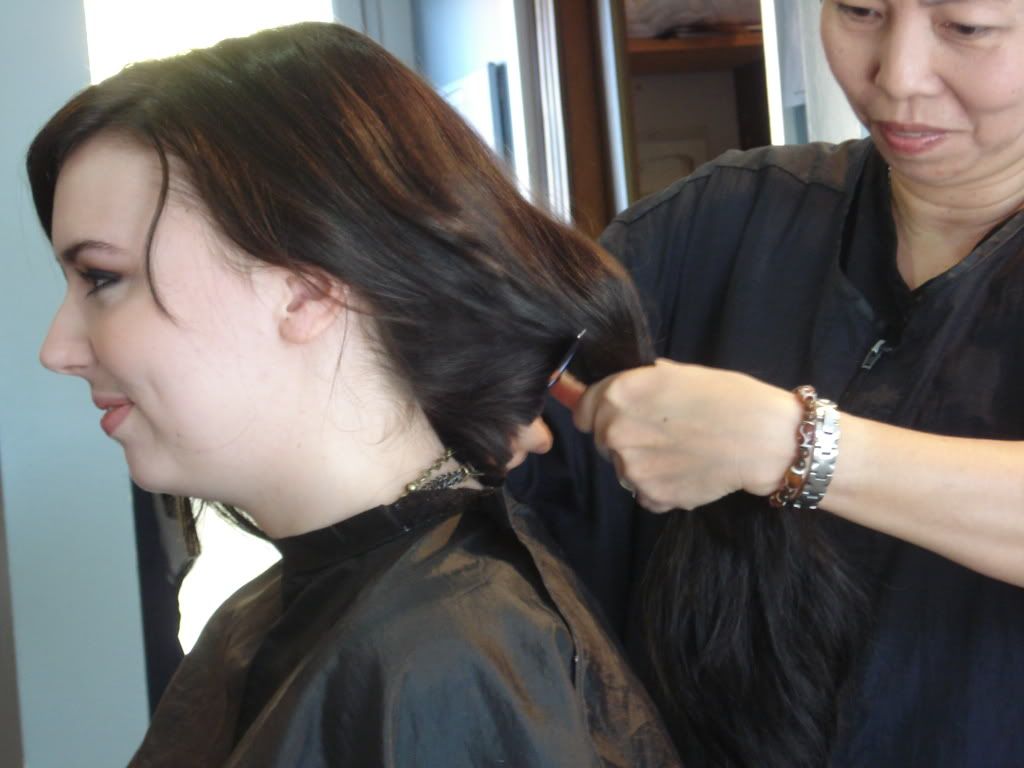 I've never had a blunt bob like this, so it was weird to see on me. [Again, it's hard to even see because of the black cape thing.]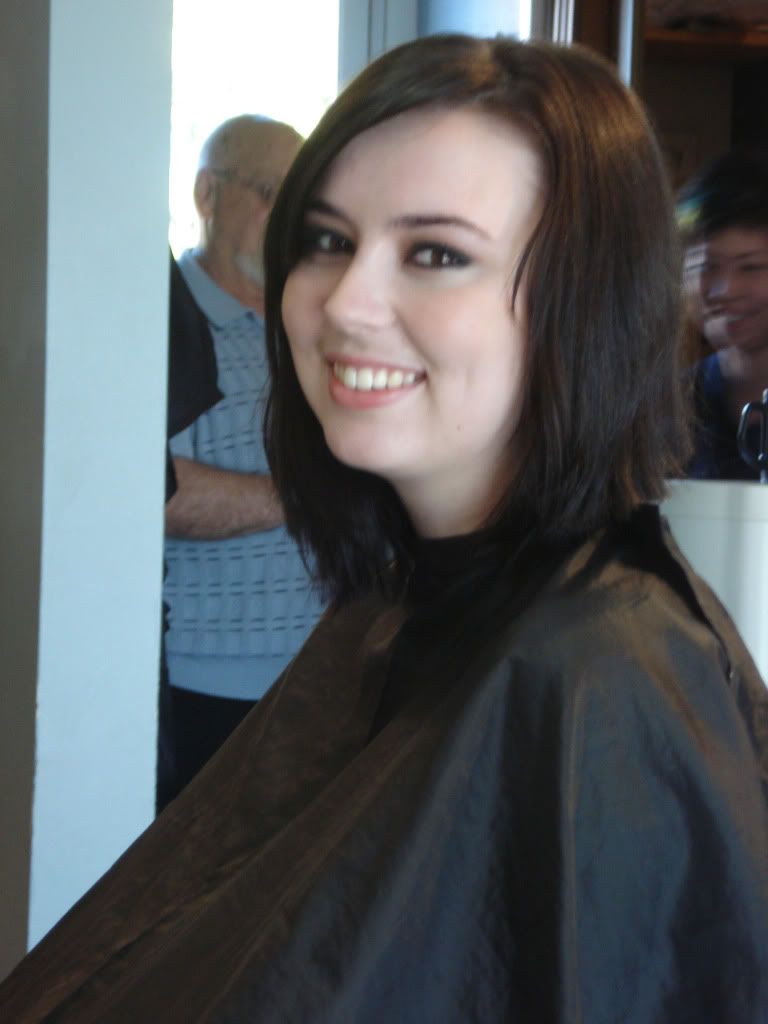 The cutting begins!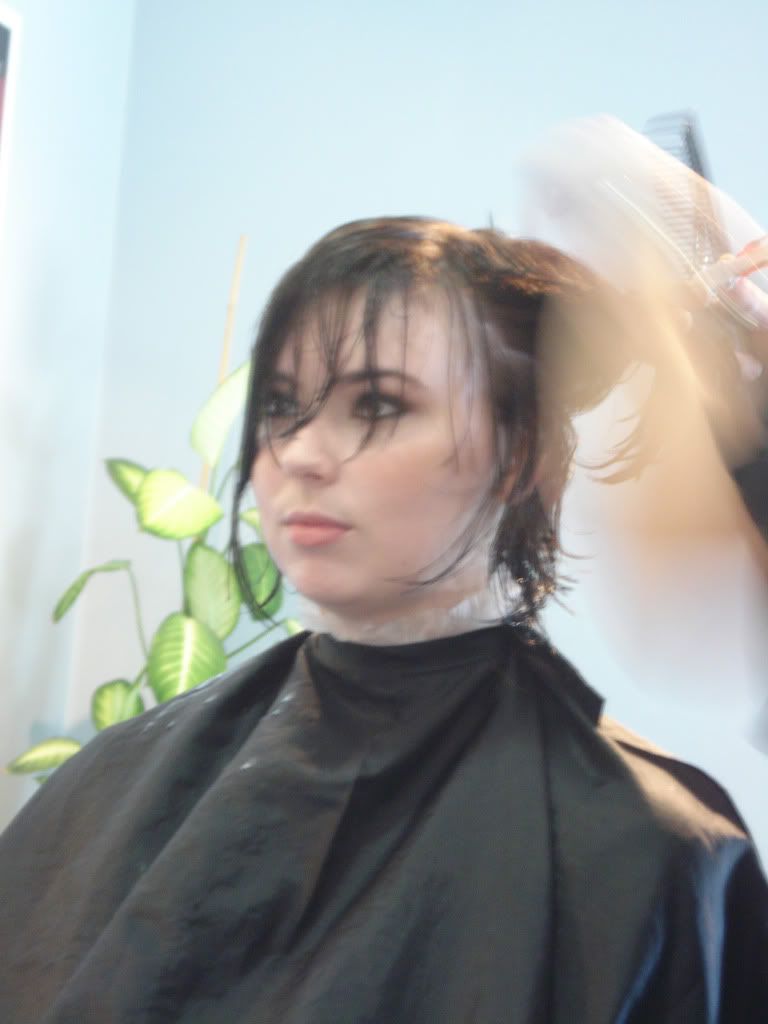 Almost done!


So happy with it!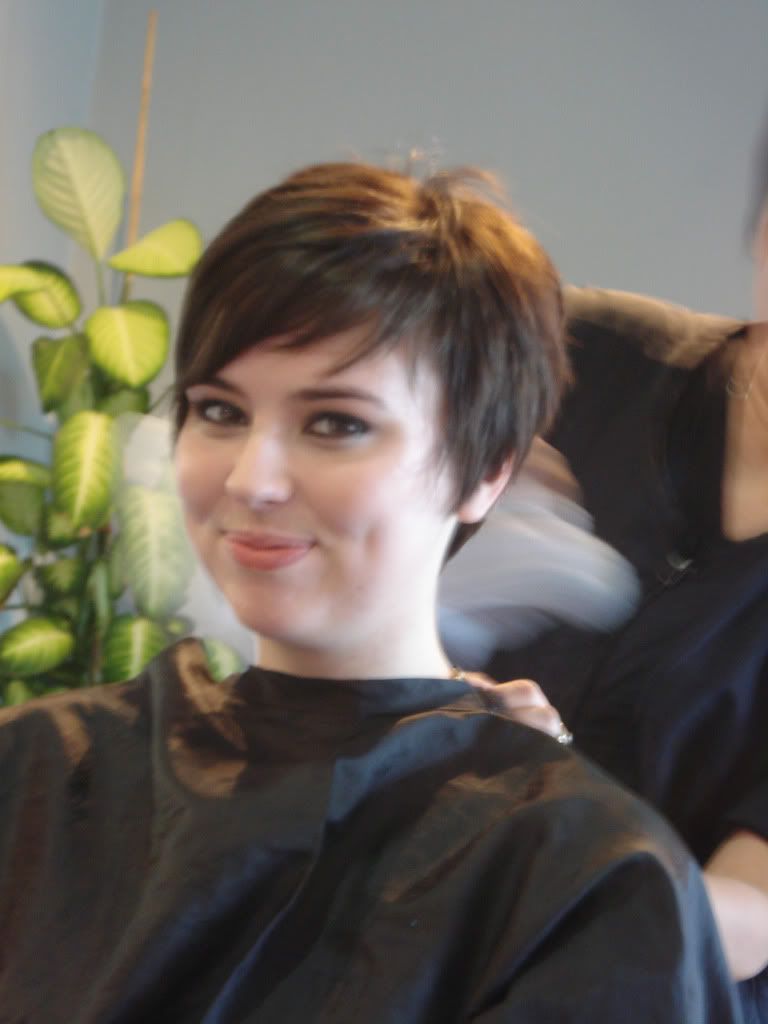 Squealing with joy!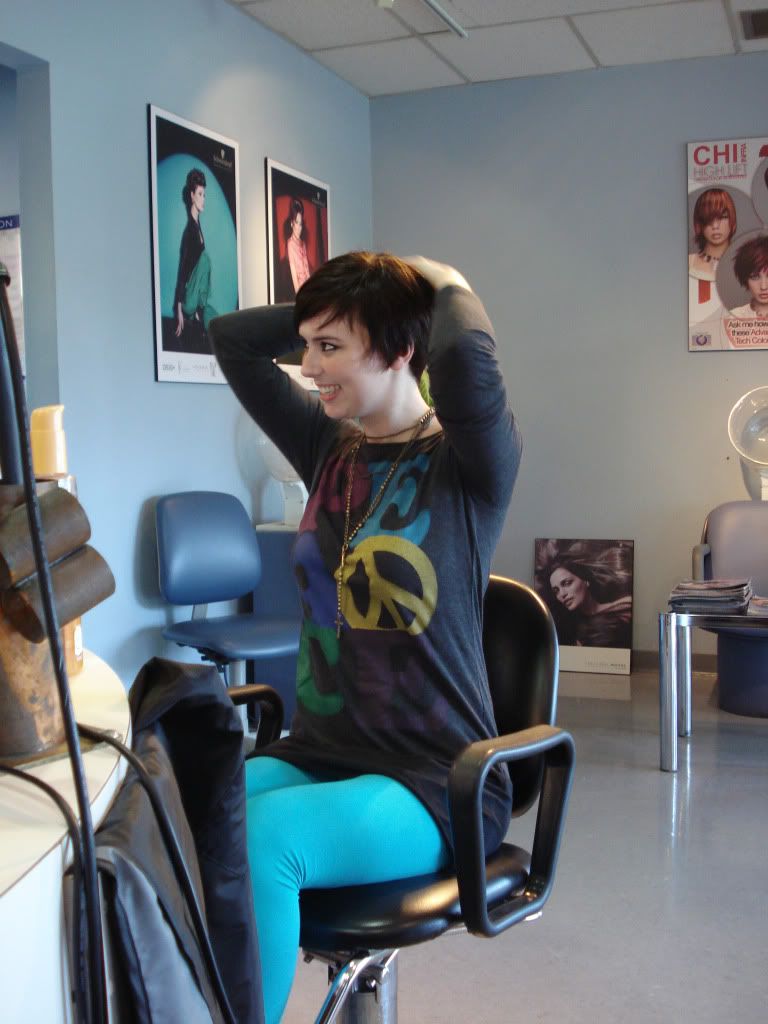 One last photo of it brown, before I bleached it.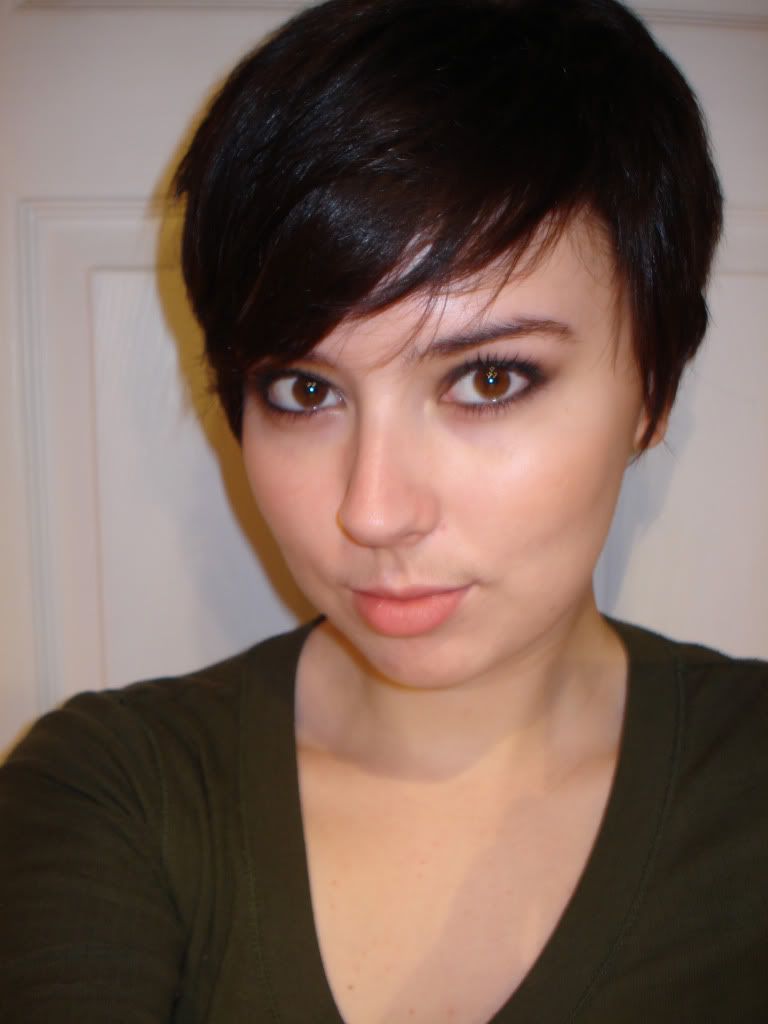 And... bleached! AKA orange, unfortunately. But that's what happens when you bleach dark hair, it goes orange. (I've since de-oranged it a bit with blonde hair dye. Still not really "blonde", though.)



And then we made Dan's birthday cake. Silly me, I forgot to take pictures while making it, so I just have the finished product.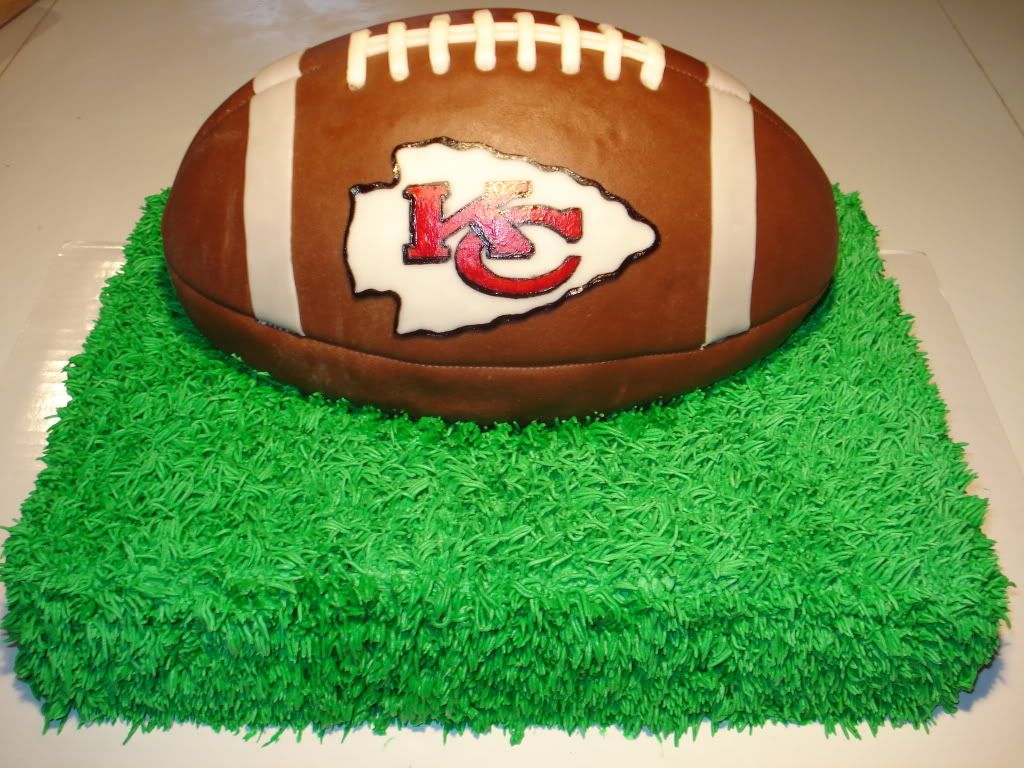 We couldn't buy a cake box tall enough, so we had to make one out of bristol board. That's my horrible handwriting.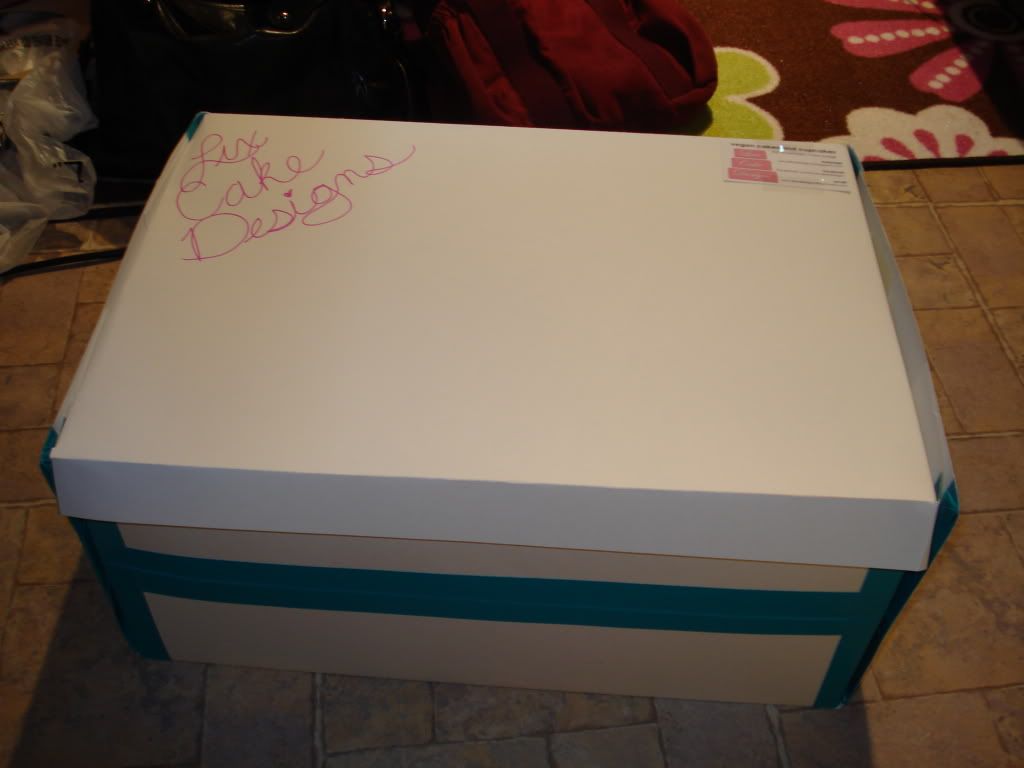 If you're wondering... Dan is one of the managers at work. We're kind of work buddies, I guess. When he saw the photo of the first football cake we made, he asked if we could make him a football cake for his birthday. His birthday is also on Halloween. That must be why we get along so well. :P

Birthday Week: Part Two
My Birthday