Lux Cake Designs' First Two Cakes
Let's play photo & story catch up...
Three weeks ago Kim and I spent the weekend making two cakes. A birthday football cake for a friend of Kim's mom and a "Welcome to Canada" cake for a friend's visiting Icelandic relatives. It was a crazy, exhausting, busy weekend, but fun. I got hours and hours of video (because I would just set up the camera, hit record and forget about it until the tape ran out and I had an hour of boring fondant rolling, or logo painting footage) but only a few photos.
This was the craziness of the grocery store on Sunday morning. We had no idea Sunday morning was the time everyone in the city went grocery shopping.


We did the Iceland cake with Kim's checkerboard pans, this is what it looks like from the top.


It looks like an egg, but it will become a football.


A little preview of what the checkerboard cake will look like. We just put some scraps together.


Making holes in the football for the stitches.


Kim painted the logo. Actually, we both painted one, but hers was better, so we used hers.


The beautiful logo and "signed" football.


Kim putting the fondant on the Iceland cake.


The finished cakes.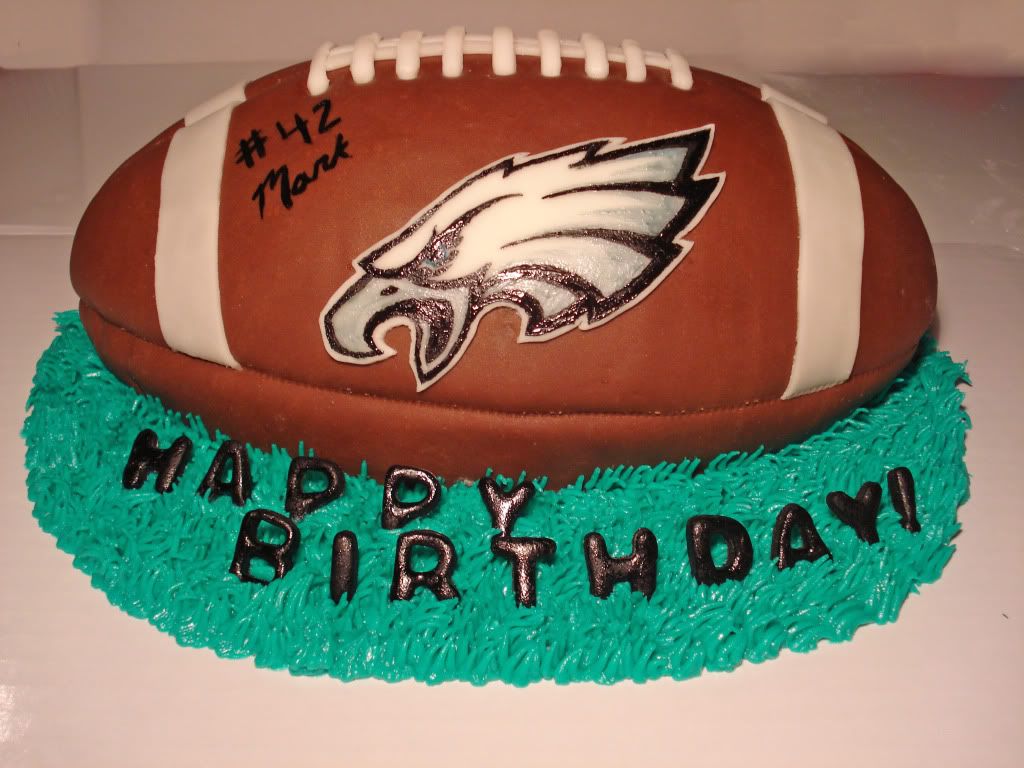 More story & photo catch up coming...