Dexter Cake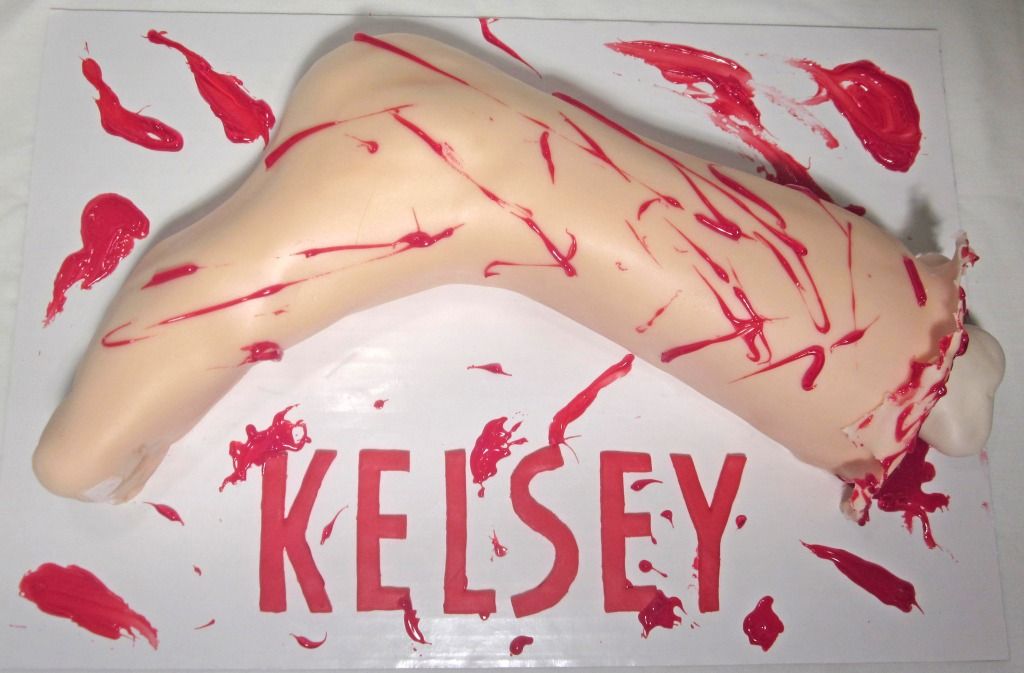 My best friend Kelsey chose her favorite TV show,
Dexter
, for her birthday cake theme. It's about a guy who is a blood splatter forensic expert by day, serial killer by night. While not specifically referencing anything from the show, I figured any sort of severed limb would be on-theme and just freakin' cool.
Here's a bit of how I made it: I printed out Kelsey's name in the Dexter logo font, traced it onto parchment paper, cut out the parchment paper, and then traced around each letter with a gum paste cutting tool on rolled fondant.

I colored piping gel red to use as blood. I used liquid food coloring, as opposed to gel icing color, to thin the gel as well and make it easier to splatter around.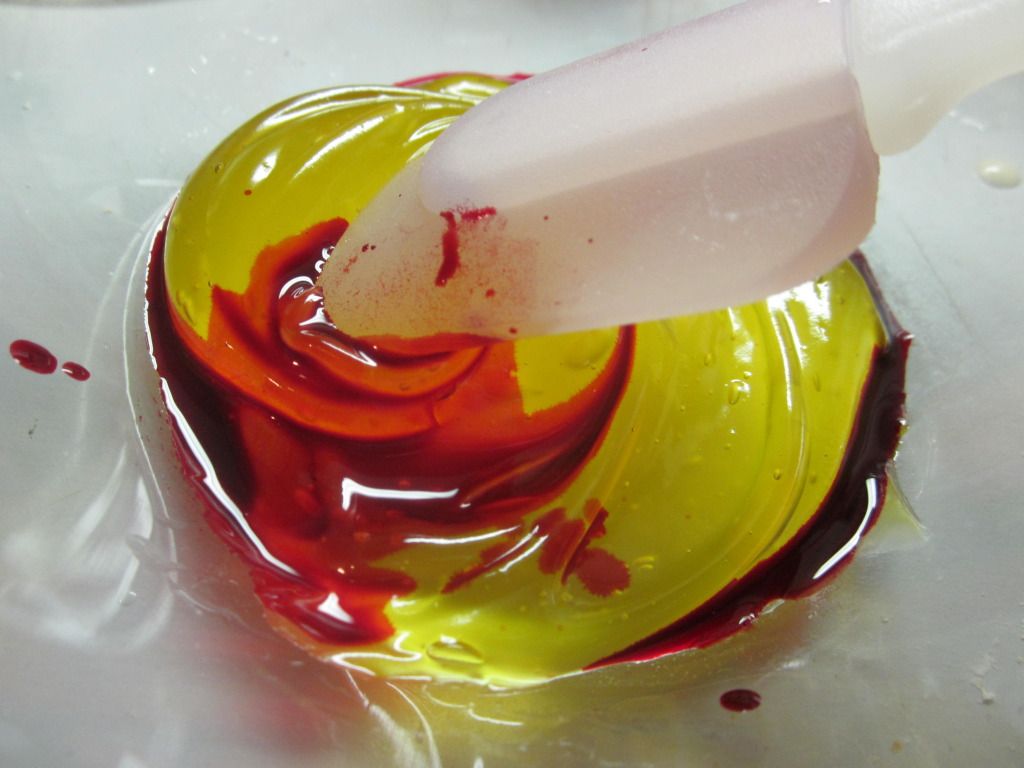 In an attempt to make the cake as bloody and gory as possible, as per Kelsey's request, I piped some of my "blood" between the two layers of cake. My theory was that, when cut, it would look like arteries of blood through out the leg. It wasn't exactly gushing and gory, but it looked about what I expected it to look. Spots of red in the middle of the cake.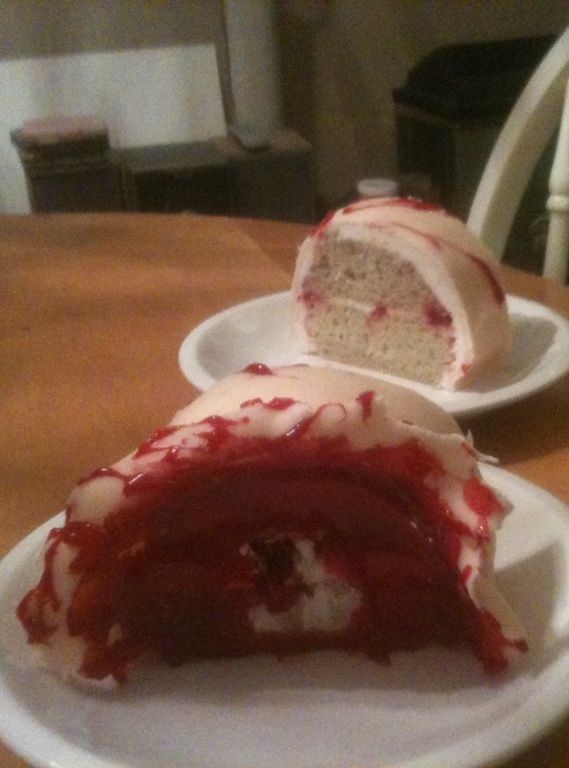 I didn't have quite enough fondant to cover the toes nicely, but I tried my best to shape them. I used Wilton's White White Icing color (which is used to make off-white icing really white, but I used like paint) to paint on the toenails. Kelsey's favorite part was the ripped skin around the end.