Wilton Display Board Cakes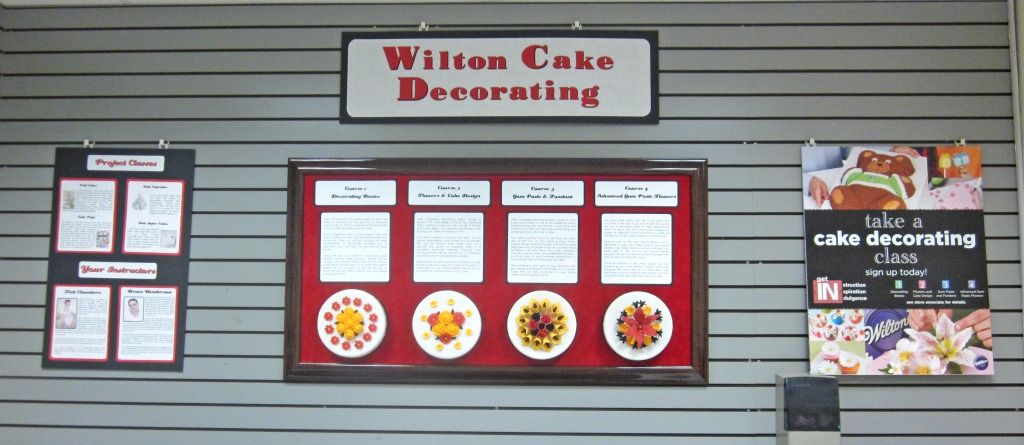 After weeks of planning and being too much of a perfectionist for my own good, I finally got to work and put together my display cakes. I used styrofoam circles as the base, covered them in fondant, and attached my flowers with either royal icing and/or wires (for the gum paste flowers).
I also spent many hours in the classroom measuring, re-measuring, double-checking and finally cutting out all the titles and information on paper. (I think I'm just as, if not more, proud of my precise layout & design of the board as I am of my cakes.)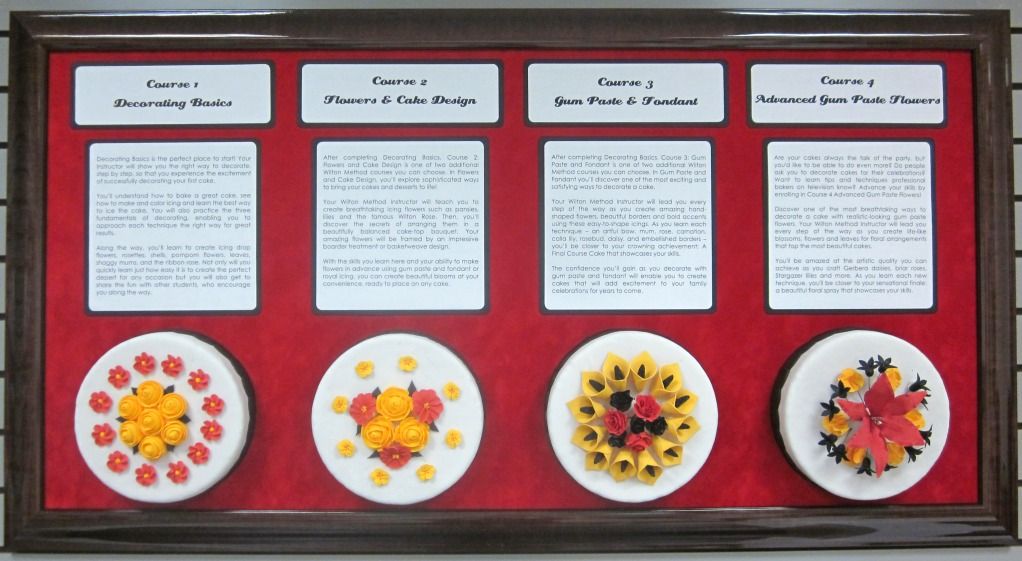 I designed the cakes with a central arrangement so that they would all look similar and keep the design of the whole board very symmetrical. My friend, Kim, pointed out that each cake was like the same design at a different level. I guess without really thinking about it, that's what I was doing. I had the same colors, the same centered design, and the same flowers (at the different skill levels).
The first two cakes' flowers are made with royal icing and the second two are gum paste. They are each using only flowers that you learn in each course. I tried to use as many different flowers on each one as possible, while still maintaining a clean design. Each cake only has two or three different flowers. If I had tried to put every flower and technique on each cake, they would have looked crowded and tacky. I wanted a clean, minimalist design. Less is more when it comes to cakes, I think.
Course 1: Decorating Basics
Ribbon rose, swirled drop flower and leaves.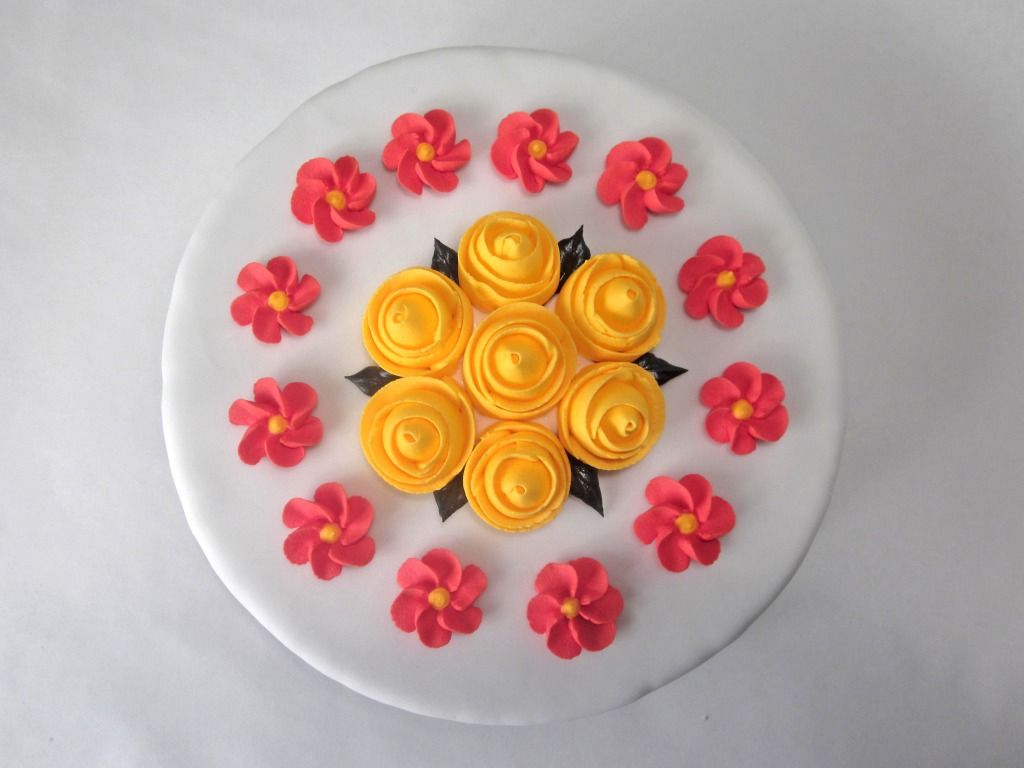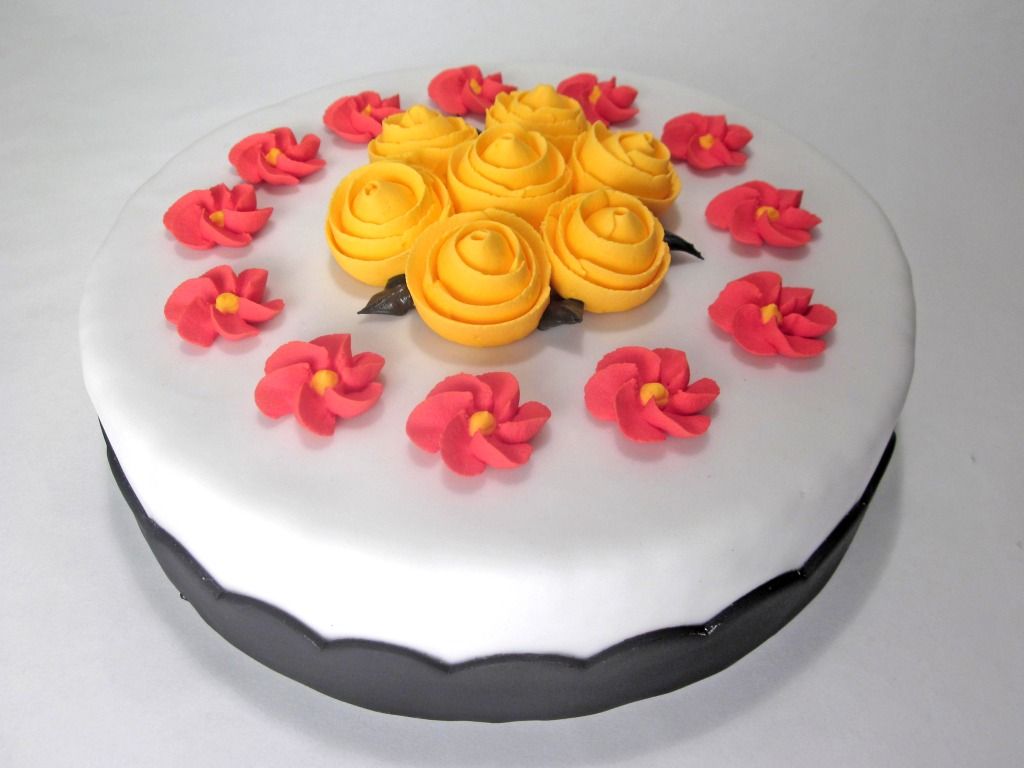 Course 2: Flowers & Cake Design
Wilton rose, primrose, apple blossom and leaves.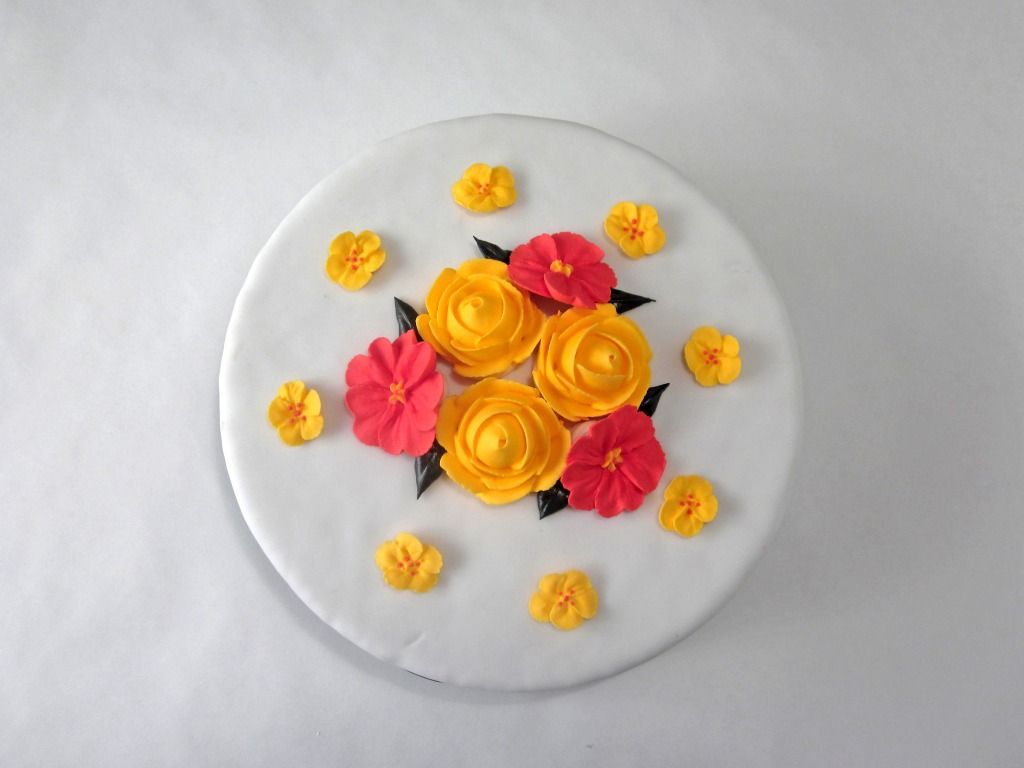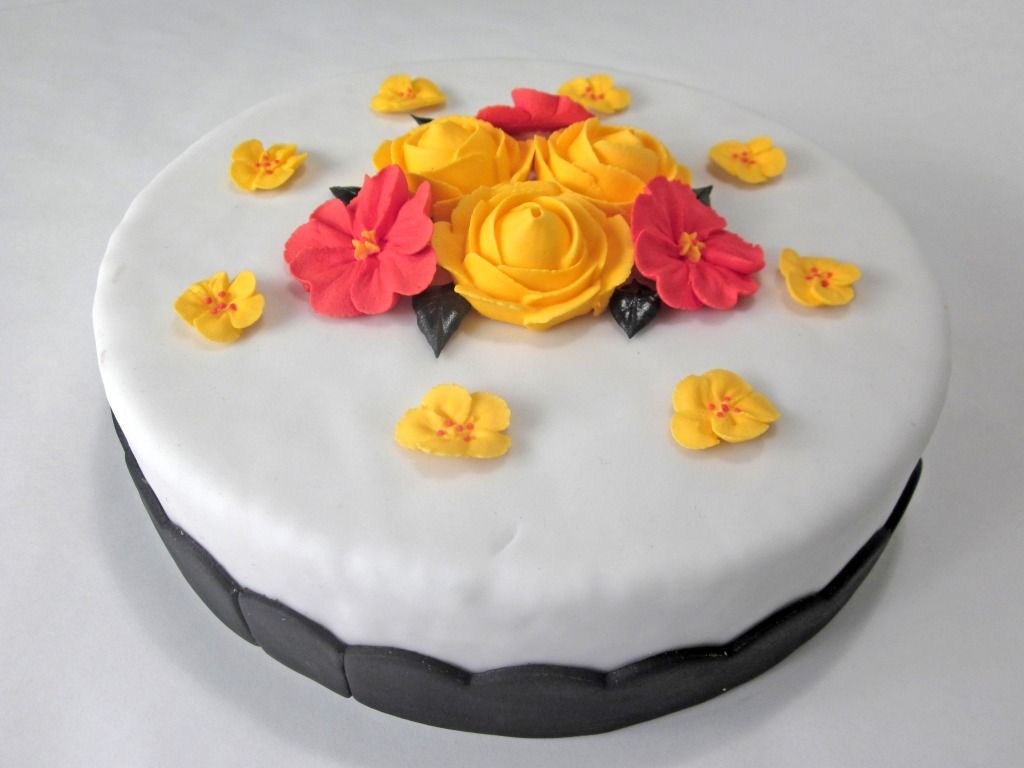 Course 3: Gum Paste & Fondant
Rose, calla lily.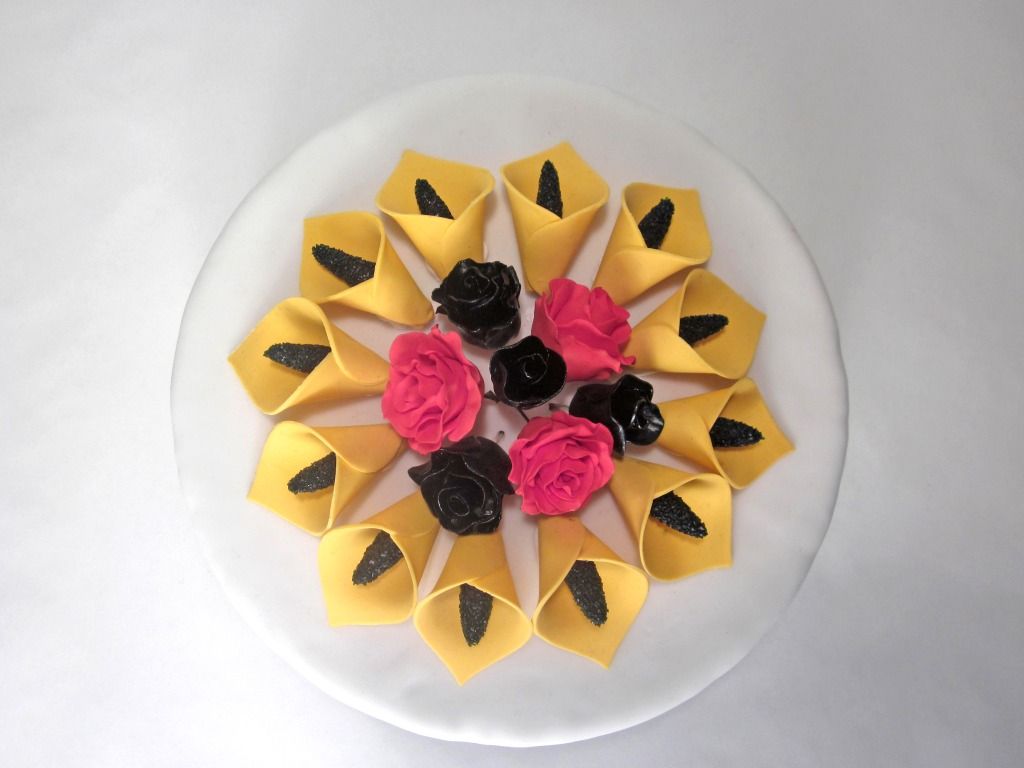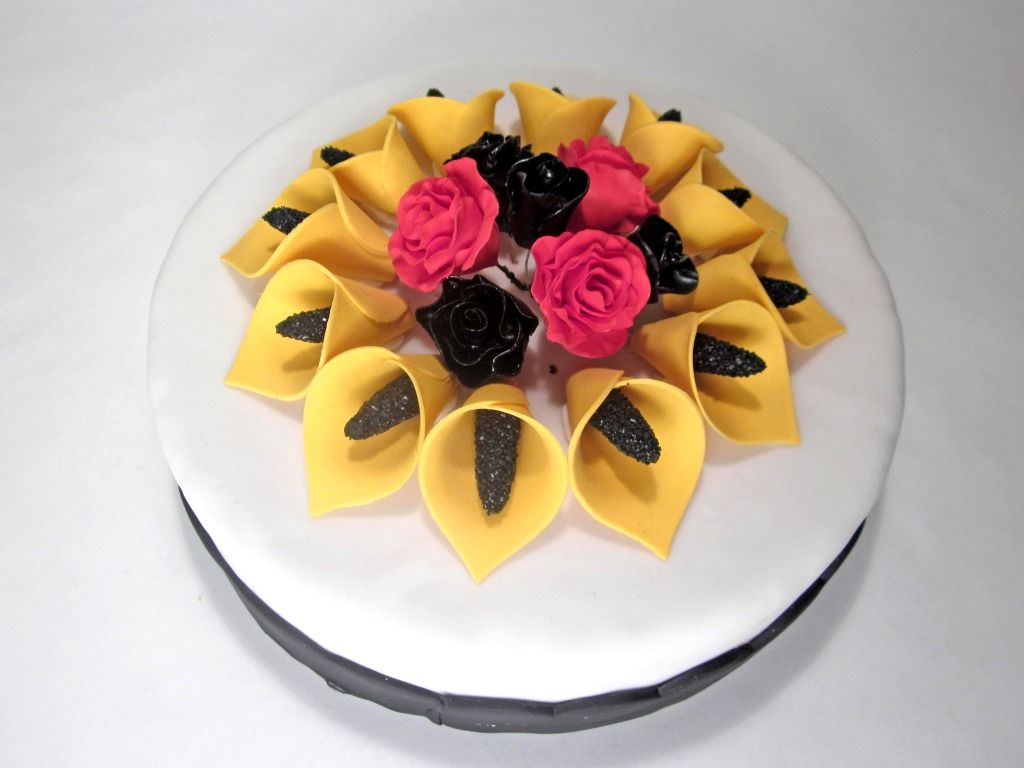 Course 4: Advanced Gum Paste Flowers
Lily, sweet pea, and stephanotis.