Movie Marathon: Wintertime Fun

I think I make this resolution before every Winter here in Ottawa; I will make the most of Winter by doing fun Winter activities like skating, building snowmen, sledding or whatever. It never happens. I was a figure skater when I was younger, but I don't even own skates now. I never seem to want to play in the snow on days that the snow is the right consistency for building. And I have yet to even inquire about such festivities as
. Watching movies about other people having fun in the Winter is much more my style. I think we all know by now that I live vicariously through movies and have no life of my own to speak of.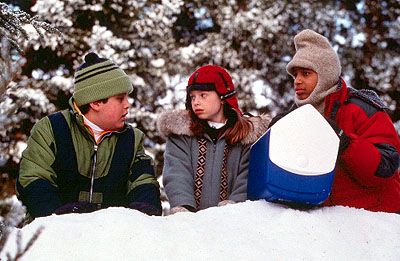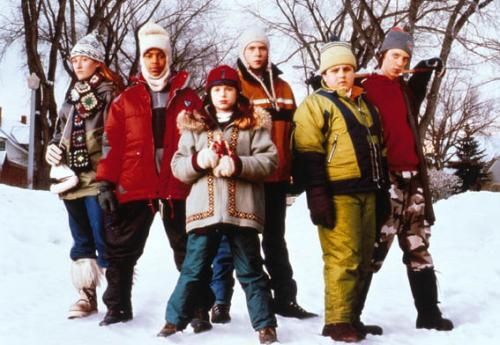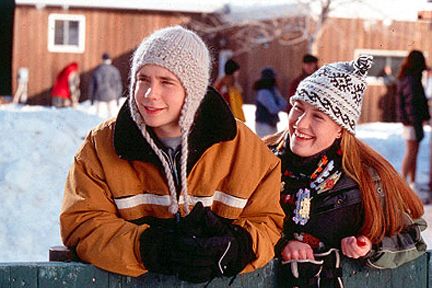 Every kid's dream, right? No school today, go play in the snow instead. I mean, even as an adult, every day there's a big snow fall, I hope I'll get a call that my shift is cancelled. It happened once. I wish I could say I really made the most of it by getting outside in my snow pants and built an epic snow fort and army of snow zombies, but I probably spent it in my cozy bed. I do, every so often, get the urge to go play in the snow, but being a semi-grown-up living on her own at the opposite end of the city from her friends, I can't just forge a path through the snow drifts to my BFF's house down the street and ask her to come outside and play. This movie also reinforces my fear of snow plows. I mean, really, what if they didn't see you and just buried you in snow? I'm terrified.
Okay, I know this movie is sad. I know it doesn't take place entirely in the Winter. But, what I remember most of this movie is the two of them having fun in the snow. Playing football, rolling around kissing, being a cute couple walking together, watching him play hockey, and figuring skating outdoors. I even wrote a
just about all the fun things Love Story showed me to do in the Winter when you're in love. I truly believe it's actually a love story devoted to Winter. It is because of this movie that I am convinced that some year, I may actually not completely despise a cold & snowy Ottawa Winter, if only I had a special someone to be totally adorable with in the snow. I mean, maybe if it warms my heart, it will warm the rest of me? A Canadian girl can only dream...