Easter Cupcakes

I'm very excited to have my first Bakestress tutorial video complete! It was quite a learning process making this video. Even after a week of planning the cupcakes step-by-step and how I was going to shoot it, when it came to 'practice day' I found that some of the techniques I was going to try just did not work. I was a little disappointed, but in the end it was for the best as it meant less steps and an easier tutorial, which meant easier to film.
After my 'practice day' of trying out the techniques and making a bunch of cupcakes for the display, it was easier to plan the video shot-by-shot, step-by-step. Shooting in my tiny apartment is always tricky, but I tried my best to make a nice set-up. I included some gum paste flowers that I've made during my time teaching
Wilton classes,
and some display
cake pops
that I saved from last Easter, to create a nice Easter/Spring display on the table.
I've already filmed another video (a "Quickie"), that will be out next month and I'm already thinking of plans for the video after that, something a little more advanced. I hope you'll subscribe to
my channel
to see new videos as soon as they're posted, and follow this blog to see all my baking creations!
The recipes for the
delicious
lime cupcakes and icing are below the photos. If you have any questions about this project, leave a comment below, on the video, or message me on my
Facebook page
! Happy Easter!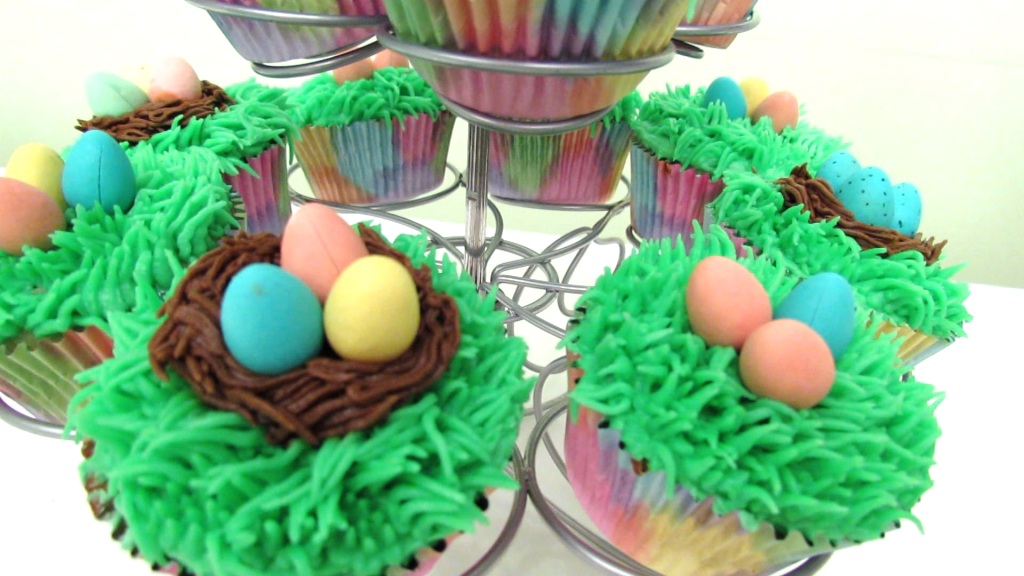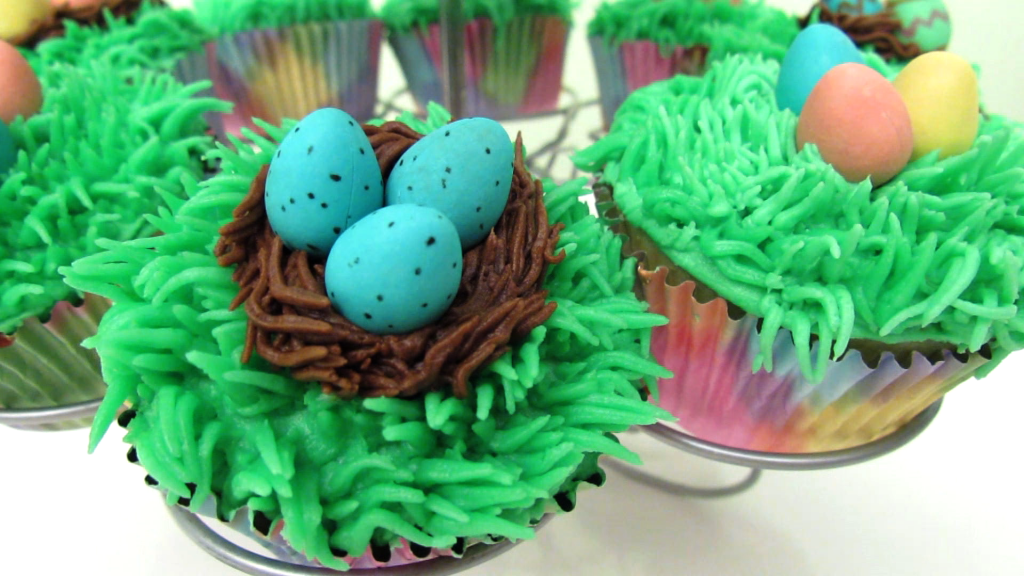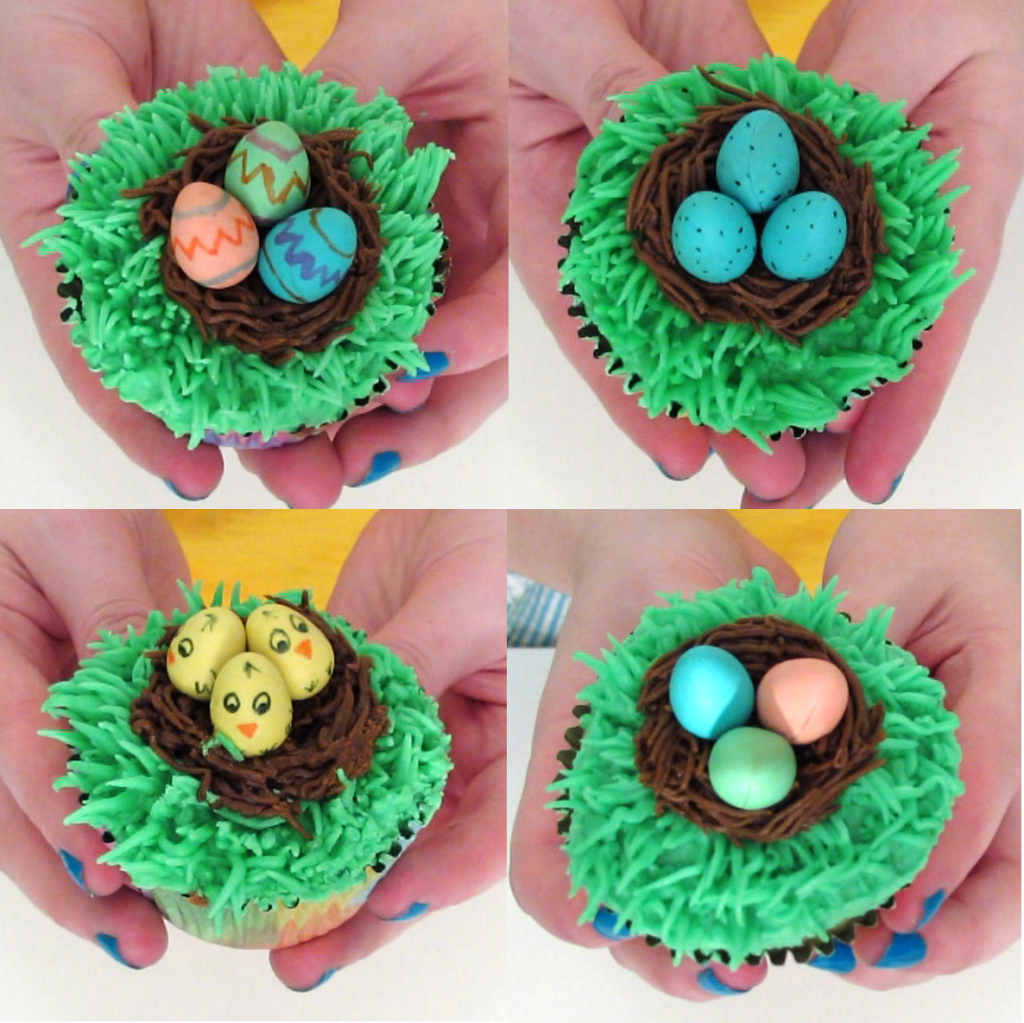 Margaritaville Cupcakes
(adapted from
Vegan Cupcakes Take Over the World
)
Ingredients
1/4 cup lime juice
1 1/2 tsp finely grated lime zest
1 cup soy milk
1/4 canola oil
2 tbsp tequila (or more lime juice)
1/2 vanilla extract (clear, if possible)
3/4 cup granulated sugar
1 1/3 cups all-purpose flour
1/4 tsp baking soda
1/2 tsp baking powder
1/2 tsp salt
Directions
1. Preheat oven to 350*F and line muffin pan with cupcake liners.
2. In a bowl, mix together lime juice, zest, soy milk, canola oil, tequila, vanilla, and sugar.
3. In another bowl, sift in flour, baking soda, baking powder, and salt. Mix together.
4. Mix dry ingredients into wet. Mix until batter is smooth.
5. Fill cupcake liners 3/4 full. Bake for 20-22 mins or until a toothpick comes out clean. Let cool.
Lime Buttercream
(adapted from
Vegan Cupcakes Take Over the World
)
Ingredients
1/2 cup shortening
1/2 cup margarine
3 1/2 cups icing sugar
1 tsp vanilla extract (clear, if possible)
1/4 cup lime juice
1 tsp lime zest
Directions
1. Beat shortening and margarine together.
2. Beat in icing sugar in 2 or 3 parts, alternating with the liquids, to avoid a mixer mess.
For stiff icing good for piping with small tips: Mix with beater attachment until smooth.
For fluffy icing good for spreading on a cake: Mix with whisk attachment for 5-7 minutes.
* Omit the lime zest if you are piping with the Wilton #233 (grass tip), because the zest will clog the tiny holes.
*Use gel icing colors (
not liquid food coloring!
) to color most of your icing green, and a smaller amount brown. You may have to add cocoa powder to the brown icing to get it dark enough.